Dressabelle Trading Floor
March 29th, 2008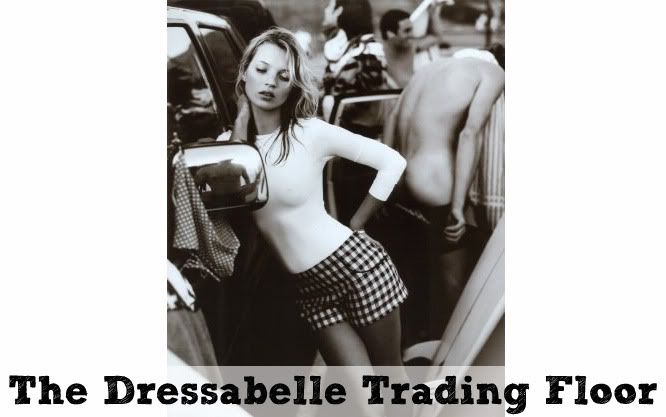 This
space is just for you to interact within the Dressabelle Community to:
1. Request for an item that you desperately want but we ran out of
2. Sell an item from Dressabelle that doesn't fit you, or suit you perfectly



JUST LEAVE A COMMENT IN THIS FORMAT

:

SUBJECT: REQUEST / SELL
1. Item Name & Size (if applicable)
2. From Collection #
3. Asking Price (to buy or sell at)
4. Contact Email

Also, may we request that you remove your comment from this space once :
1. You have obtained your requested item
2. Your item has been sold
If you are unable to do so, please drop us an email to inform us to remove it for you!
Comments that are more than 3 months old will be automatically removed.
Comments with links to your own personal selling blogs will not be approved.

Check this space often and you may just get lucky!
*NOTE: The Dresabelle Trading Floor is strictly for requesting, selling and exchanging of Dressabelle items only. Comments will be moderated to prevent the abuse of this space.